Hi! My name is Daniel Falster. I am an ARC future fellow at the University of New South Wales in Sydney, Australia. I use a combination of maths, computer models, and large data sets to test fundamental ideas about the processes shaping biological communities. I am passionate about science, open data, reproducible research, and teaching biologists to code.
Research questions: The main focus in of my lab is predicting the distribution of plant types found within vegetation and across environmental gradients, from ecological and evolutionary first principles. More broadly, I am interested in understanding how competitive interactions shape the ecology, population dynamics, and traits of species and communities. The sorts of questions we address include:
How does competition for light select for particular kinds of traits?
How do trait-based trade-offs in plant function maintain functional diversity, enabling species to coexist even under competition?
How do functional traits influence the growth and life cycle of plant species?
Interested in PhD, Masters or Honours? I am interested in supervising students seeking to apply quantitative methods to address the types of questions outlined above. If you are interested in joining the lab, please send a brief statement of research interests, along with a CV, to Daniel.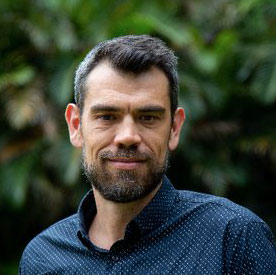 Daniel

Falster