Updating My Online Identity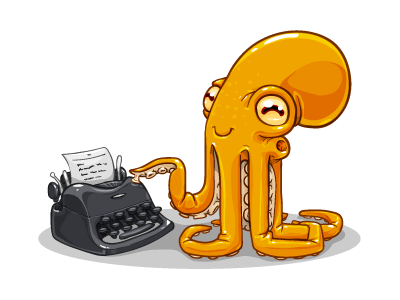 Wow - The web has changed. My previous web page was built in 2003, and served me for an amazing 10 years. In that time the web was remade, and I fell out of touch. I decided it was time to update my online identity.
This is what I used to look like:
Cute huh?
It wasn't that I didn't like my old web page, rather that it was very hard to add content and did not work well on devices like smartphones and ipads. Written in plain old html, updating required expensive software like dreamweaver, knowledge of html, access to ftp servers and so on. These days it seems only engineers write websites from scratch.
Web 2.0 allows ordinary users to generate content on platforms like wordpress, google sites, and academia.edu, without knowing any html or tech tricks. These new sites also make it easy to include a range of content, such as images, videos, and code, using a range of plugins.
My requirements
I want the following from a web page
It contains – or links to – information about me, my research activities, publications. It should give an impression of professional identify, for those who want to know more about me.
Is easy to post new content.
Can handle code.
Has blogging capabilities. I like the idea of posting thoughts, even if no one reads them, as a kind of journal. I would also like to post technical tips when I have something to offer.
Choosing a platform
The biggest and first decision was to choose between a static and dynamic platform. Dynamic platforms like wordpress have become very popular, as they come with a set of built-in themes and plug-ins which are very easy to use. But they also need a lot of background infrastructure, and thus require you to work online in point and click mode. For that reason, some more technically minded people are opting for a static site generators like Jekyll. (Read more on this here and here.) A number of scientists are using these schemes for keeping open lab notebooks, such as this one by Carl Boettiger.
In the end, I opted to try Octopress, a static website platform based on Jekyll. Rich FitzJohn introduced me to Octopress when we started the nice R code blog. Octopress sites can be hosted on github, and because they are used by coders passionate about open source tools, there are lots of sites and themes you can fork. I found a list of Octopress sites and from that chose Jason Fox's site NeverStopBuilding as a good foundation. Many thanks to Jason for allowing me to fork his repo!
Some nice features of Octopress:
The code for the entire site is on you computer, so you can generate content offline
Is written in markdown. Not only is markdown simply awesome, it allows for easy transfer of material from analyses in R to your blog. This seems like a big positive for a science blogger.
Ability to write code with syntax highlighting.
Jason's site also makes use of a couple of other modern web tools. Fontawesome is a set of scalable vector icons that can instantly be customized. Zurb foundation is a front-end framework that allows you to make responsive websites. Responsive websites adjust well on devices of different sizes. Octopress is also responsive, but zurb also offers some other features, like the sticky menu used on my title page, and a Flexible Grid for fancy text layout (a responsive alternative to a table).
My new site is hosted on github, so you can see the source code here.
Design considerations
When thinking about design, I made a list of some websites that I liked and used these as sources of inspiration. These include sites of Steven Hamblin, Timothee Poisot, Roger Montgomery, Mark Tanaka, Mick Follows, Ross Mounce, and Hilary Mason.
Other web essentials
Beyond a website, scientists can benefit from a large number of other tools and services. Here are some of the ones I now use, with links to my profiles.
Outstanding challenges
Research highlights
I am yet to design a page highlighting my research achievements to date. That's the next challenge, now that the site is up and working.
Scheme for sharing slides
I notice that many people now post slides for their talks online. There are several possible resources, like slideshare. I have to think about which will suit me best. Of course, I can just post the items on my site, the benefit of these other schemes is that they provide a permanent record of my talk that can be tracked.
The ultimate publications list
Currently I am just linking to google scholar for a list of my publications. Ultimately, I would like to generate my own list, providing links to paper, citations, altmetrics, media and so forth.
Acknowledgements
Thanks to Rich FitzJohn for introducing me to Octopress and thereby setting the seed for this page, to the creators of Octopress, to Jason Fox at NeverStopBuilding for letting me adopt his theme.